i-Nation
Feb 17th - Whitecliffs
MARCUS VISIONARY (Canada-Digital Soundboy)
Marcus Visionary has been producing for the last 11 years. 2005 was a great year, as he set up two labels via Load Media in the U.K; Dance Rock and Lion Dubs. In 2005 he was also fortunate enough to be noticed by Shy FX and T Power and picked up as resident artists for the new Digital Soundboy label.

In the last decade Visionary has been featured on many premiere labels including: Play:musik, 31 Records, Revolve:r, Trouble on Vinyl, Horizon Music, X tinction Agenda, Shout, Flex Records, Hustlin Beats, On Point, Nice and Smoothe and of course Digital Soundboy, Dance Rock, Lion Dubs and their brand new label Rock & Groove via Nu Urban Music.

www.myspace.com/marcusvisionary

Leading the way in the dubjungle movement , VISIONARY is an act not to be missed!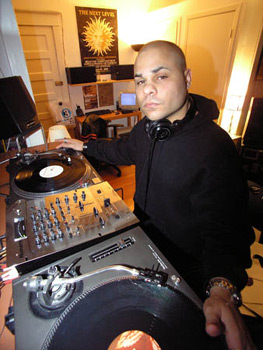 ---
Representing Aotearoa Hip hop, I-NATION brings you, the original don of the mic, KING KAPISI & our very own soul sister LADI 6 with DJ PARKS.
If this is not enough we have the SUNSHINE SOUNDSYSTEM with mc's KP and SWITCH. BEAT RASCALL (aka Dreadford-Shapeshifter), DJ RUDE BOY(Salmonella Dub) & THE ALMIGHTY ASTRIX plus support from Christchurch's hottest D.J's.
KING KAPISI
"Kaps and hip hop inseparable like Siamese twins" - Raise Up
Indeed, in the future when we tell our grand kids about the never-ending story of the rise and triumph of Aotearoan hip hop, one of the first names we will recite is Bill Urale, Kapisi, Kaps the royal one.
Hip hop runs through his synapses, linking the cultural threads like Tetris pieces and spitting out knowledge with every verse, every utterance representing hip hop truth. He's done this since back in the day as Bran Muffin MC in the seminal Polynesian unit Gifted and Brown and solo since 1995. Like a volcano oozing lava he hit in 1998 with the superb "Sub-Cranium Feeling" and in 1999 with "Reverse Resistance", which picked up the prestigious APRA Silver Scroll award.
The monumental "Savage Thoughts" album came out in 2000 to unanimous praise, followed in 2003 by the acerbic battle cry of "2nd Round Testament". Now Kaps lifts the game to the roof with his third album, the vigorous, scintillating and engrossing "Dominant Species".
Kaps has recently been working on his next album with some production by O.G. 2007 looks to be a big year for the King, dont miss him.
King Kapisi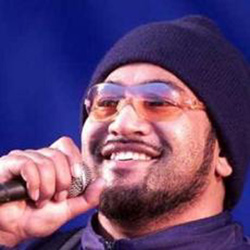 ---
LADI 6
Starting her musical career in Christchurch, Ladi 6 was part of the all-girl hip-hop group Sheelahroc. Sheelahroc had the hit track "If I Gave You The Mic" and Ladi 6 was nominated for Best Vocalist/MC at the 2003 bNet music awards.
Ladi 6 then moved to Auckland with her band Verse Two who quickly gained a reputation as a top New Zealand live soul/hip-hop group. They won the bNet best new act award in 2004, toured New Zealand with packed shows and supported international acts such as The Roots and De La Soul. Ladi 6's vocals feature on stand-out tracks by some of Aotearoa's finest talent, including Shapeshifter, Scribe, Fat Freddys Drop, O.G and 50 Hz.
Ladi 6 is currently writing for her debut solo album, which will be released in 2007, and will be produced by Mu from Fat Freddy's Drop.
Don't miss this set to hear new tracks from her debut solo album!!!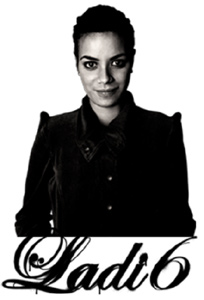 ---
Sunshine Soundsystem's Downtown Brown.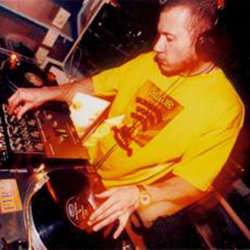 ---
Sunshine Soundsystem's MC SWITCH.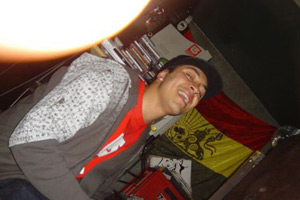 ---
O.G (Oakley Grenell - Central Records)
O.G. is Oakley's solo production project. As O.G., Oakley writes, records, arranges and produces tracks of many different persuasions. He has tried his hand at Dub, Reggae, Jungle, Drum'nBass, HipHop, Dancehall, 2 Step and Breaks…the best way to describe his style - Roots and Jazz based and influenced. Basically he is the man behind …everything here really. His dad is NZ Country Singstar –John Hore Grenell, he grew up on the legendary Whitecliffs Ranch, host to the Whitecliffs Folk Festivals which are sited as a huge influence on all the Grenell kids'.
He started experimenting with digital production techniques in 2000 and in 2002 received a grant to make his first release – The Jaded E.P and with that Central Records was also founded. As well as producing all of Central Records releases he is also a live musician (band & theatre), DJ & Soundtrack Producer
Some of his career highlights, achievements and interesting things:
Playing support for Ben Harper
CHCH Jazz School Jazz Guitar performance Scholarship recipient
High School Music Teacher
Founder of Central Records
2002 B.Net Nominee – 'Most promising New Act' (O.G. Jaded EP)
2003 B.Net Nominee – 'Best Downbeat Release' ( The Otautahi Allstars L.P.)
2004 B.Net Nominee – 'Best Downbeat Release' (O.G. Uncharted L.P)
RDU Show host – 'Central Sounds' & 'Sunday Skool'
2003 BBC Cutting Room – Producers Award winner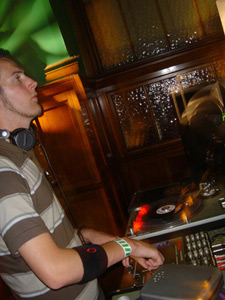 OG and MC KP (of Sunshine Soundsystem)