- Uncharted L.P. 2004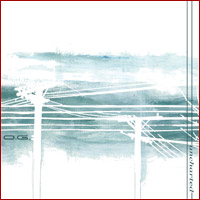 1: Uncharted
2: Bahm Bahm feat. Dynamite MC
3: Limited Time feat. J9
4: Sub Rosa
5: Artesia
6: Goin Somewhere
7: Sirens feat. RaggaDon
8: Smoove Chew feat MC Rizla
9: 3/4 all
10: Change for the better feat. Ladi 6
11: Oceans apart feat. J9

Description – an adventure in broken beats – hip hop, 2 step, jungle, drum'n'bass…

Press Release
Uncharted in the sense that this album sees O.G. forever a student of jazz indulging as always in layers of luscious live instrumentation. Taking a cue from the capricious and captivating beauty of Aotearoa Uncharted is a similar veritable garden of musical abundance with such a rich array of timbre and tempo. Grenell has taken recordings from improvisational jam sessions and fluidly arranged them in a diverse medley of broken beats. Once again a project featuring contributions from chanteuse Jennine Bailey (J9), violinist Fiona Pears, bassist Johnny Lawrence and some new guests...listen out for the dulcet lilt of Ladi6 and the lyrical agility of MC Rizla as well as some explosive international talent from U.K. MC's the verbally veracious Dynamite MC (Roni Size/ Full Cycle) and the charismatic, regaling rastaman, Raggadon!! Organic and spacious soundscapes from rough to rugged to soothingly sublime, Uncharted has it covered.
Nominated for Best Downbeat Release
2004 B.Net awards
Reviews
" Grenell has mixed lush instrumentals, strong beats and talented MCs to produce an emotive album"• NZ Musician

"…it's a cohesive album that'll impress you not just with it's ability to capture your attention throughout many genres, but also in it's impeccable production." • NZ Pulp Magazine

"…arranged to perfection, creating a dreamy tune that got under my skin from first listen."• Real Groove Magazine


Purchase -
O.G.: Uncharted

http://www.smokecds.com/cd/34572


Tracks from this album also feature on:

Brat Volume 3 Marvin (Compilation CD)
http://www.smokecds.com/cd/31865

Loop Select 006: Kono (Compilation CD)
http://www.smokecds.com/cd/36686